A child's smile always melts our heart. Unfortunately, crooked or overlapping teeth, bad bite, discrepancy in jaws and malocclusion can make his/her smile unappealing. This results in kids shying away from smiling, and loose his/ her confidence to speak. To make a child's smile beautiful or aesthetic, dental braces / aligners/ clear braces are the perfect solution. Additionally, malocclusion results in an abnormal alignment of the teeth, & as a result, braces might be needed to get them into proper occlusion. Stay tuned with Dental Excellence or the Best Dental Clinic Near Me for Braces to know the right age for your child to wear braces.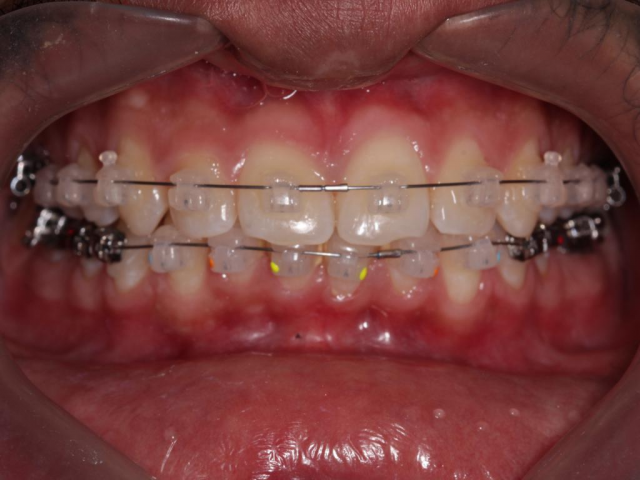 But before that, discover the following:
What are the Common Reasons that Your Child May Need Braces?
If your kid has a forwardly (Protrusive)placed teeth that is the upper teeth stick further forward compared to the lower set. Also, noticeable when smiling, this condition can be effectively treated with dental braces.
Deep bite or an underbite in which your child's upper teeth covers the lower teeth more or less than normal lower teeth should be treated with braces.
Having too much or too little teeth space is one of the common reasons why your child may need dental braces. If both conditions are left untreated then they negatively affect your child oral health. It may cause cavities, bad breath, dental plaque accumulation leading togum swelling.
For Cosmetic reasons or if you want to straighten your child's teeth, getting braces can make his/her teeth straight, help improve dental health & prevent oral complications from happening in the future.
What is the Right Age for Your Child to Wear Braces?
Age is just a number not a barrier to have a beautiful and healthy smile. The American Association of Orthodontists recommends orthodontic screening for all children should be done around the age of 7 years because most children already have all of their first molars & the first set of permanent incisors. Certain problems with jaw growth & alignment/space for erupting teeth can be detected by an orthodontist early & are easier to treat by providing certain appliances like myofunctional & orthopedic appliances, space maintainers, habit breaking appliances for tongue thrusting, mouth breathing, thumb sucking, etc. & guided or serial extractions to provide space for future permanent teeth. When your child has the above signs or dental symptoms then he surely needs braces where the most treatments usually begin between the ages of 10 & 14 years. Of course, at Dental Excellence or Dental Clinic Near Me for Braces can offer you the proper diagnosis, treatment planning and time duration for braces.
Contact Dental Excellence for the Best Braces Treatment
Dental Excellence or the leading Dental Clinic for Braces in Mohali provides a world-class dental facility for braces, aligners, Invisalign, cosmetic dentistry etc. At Dental Excellence, Dr. Garima Goyal, an Orthodontist & Gold Medalist is an expert to diagnose your dental conditions, and offering the right dental braces or treatment such as Damon braces, traditional (Metal), self-ligating ( speedoorthodontics), clear (ceramic), gold plated, lingual braces, Aligners Invisalign etc.
Go ahead &Contact us.