Are your teeth unevenly placed? Are there too many gaps between the teeth or do you have forwardly placed teeth? Wouldn't you love one of those picture-perfect smiles? Then what is holding you back?
Visit Dental Excellence to explore the various options by which we can correct your smile and improve your face value, confidence & self-esteem. This treatment, commonly known as wire and braces treatment or Aligners or invisible braces, can be undertaken across a wide age-group and needn't necessarily be done only for kids and teenagers. Most people tend to associate braces treatment with teenage and very commonly parents get their kids checked for bad bites around 12-13 years of age. Although there is no set age for the same but it is recommended to get the first orthodontic check up done at the age of 7 as this is the ideal time for any preventive care. Not necessarily your child will require braces at that time only but some kids will definitely get benefitted if treated at particular age. Most treatments usually begin between the ages of 10 and 14, certain problems with jaw growth and alignment/space for erupting teeth can be detected by an orthodontist early and are easier to treat by providing certain appliances like myofunctional & orthopedic appliances, space maintainers, habit breaking appliances for tongue thrusting, mouth breathing, thumb sucking etc and guided or serial extractions to provide space for future permanent teeth. We at Dental Excellence are looking for the best and most modern methods to help them take care of our patient's needs. We provide a state of the art treatment for wide variety of orthodontic problems which includes closing wide gaps between the teeth (Spacing), aligning the tips of the teeth, straightening crooked or crowded teeth, missing and impacted teeth, treating an improper bite (crossbites, open bites, deep bites), improving speech or chewing ability, boosting the long-term health of gums and teeth, preventing long-term excessive wear or trauma of the teeth, alignment of teeth for better restorability of teeth in terms of implants and /or Crown bridge work. There are various kinds of braces also available and if you do not want those steely metallic braces, we can suggest you the TOOTH-COLORED CERAMIC BRACKETS, ALIGNERS AND INVISALIGN TREATMENT (clear braces treatment which is alternative to conventional braces and wires). This treatment may also be undertaken using lingual braces (braces placed on the inner surface of the teeth so that they are practically not visible). Orthodontic treatment may sometimes require us to remove some teeth (also called orthodontic extractions) to create place to be able to move the others into more desirable positions. These recent advancements in design (self ligating damon braces, Aligners/Invisalign) and materials enhances the efficiency and biocompatibility of the tooth movement through the application advanced lighter force results in efficient tooth movement, faster treatment, significant more comfortable experience, helps in maintaining better oral hygiene and fewer no of appointments to achieve our final goal.
The Damon braces are low-friction passive self-ligating brackets, which uses hi-tech light-force archwires and are minimally invasive treatment options. Damon braces are sometimes referred to as fast braces and are self ligating which means they are secured into the wire without the need for elastic bands.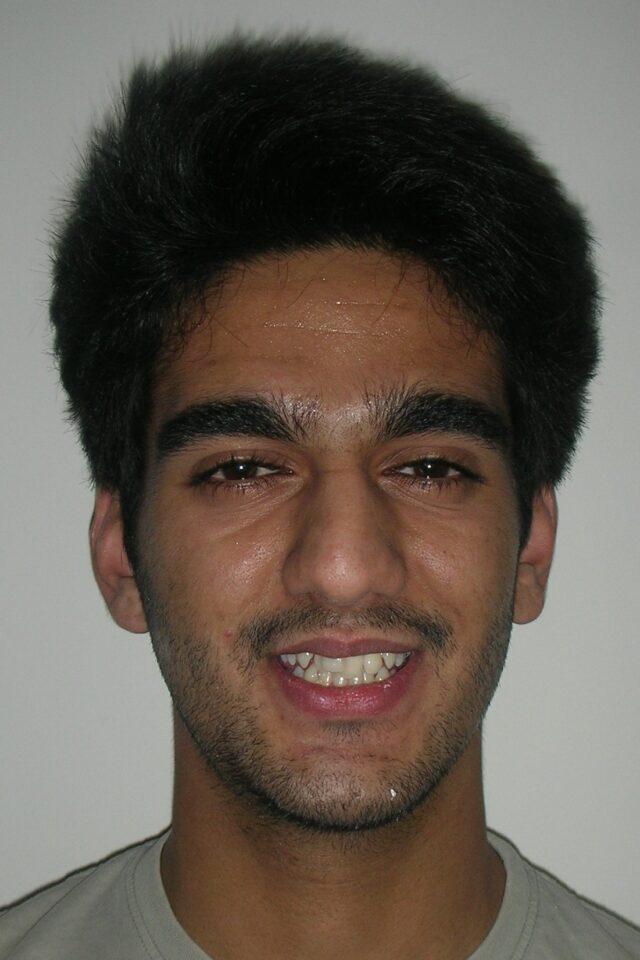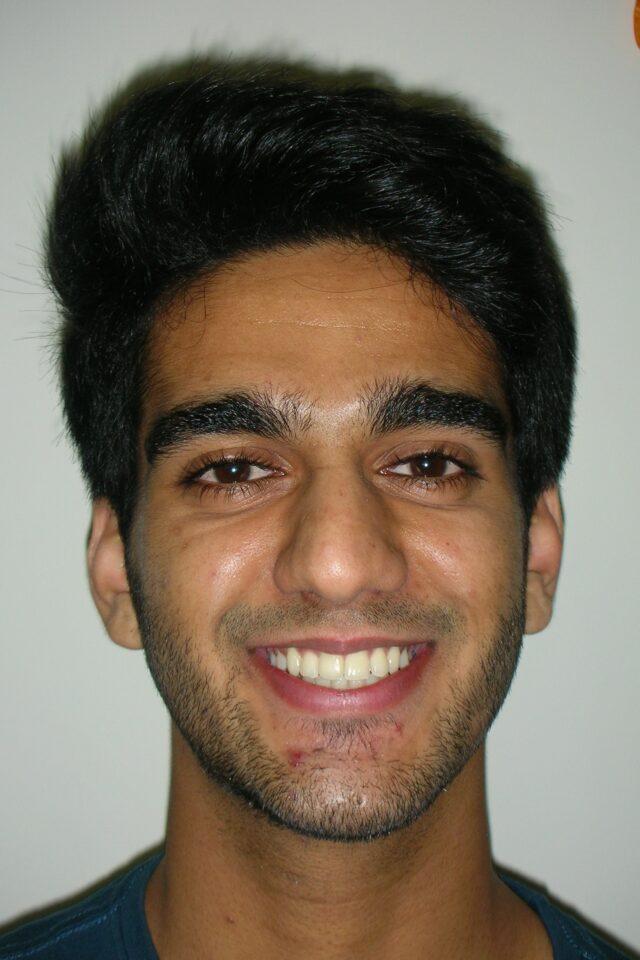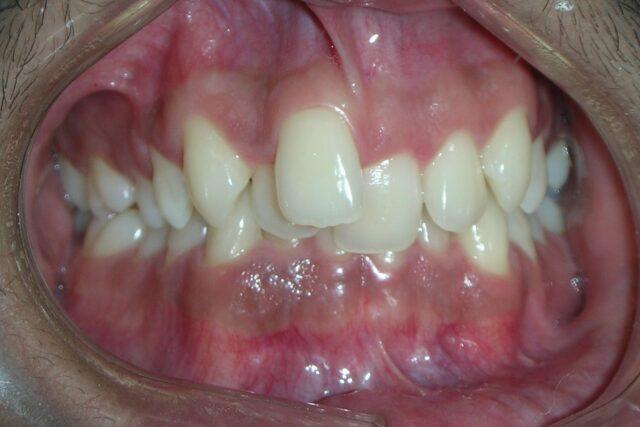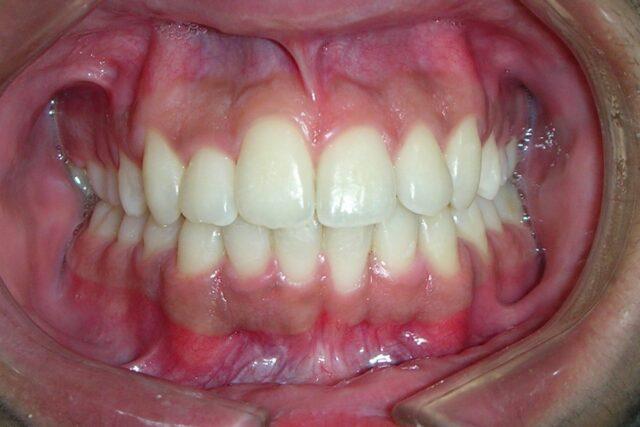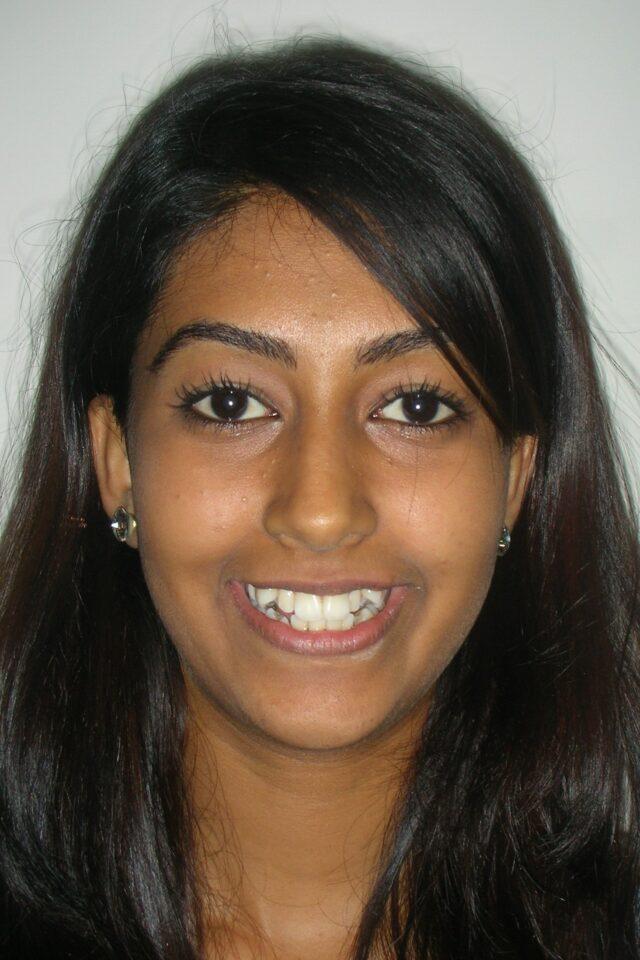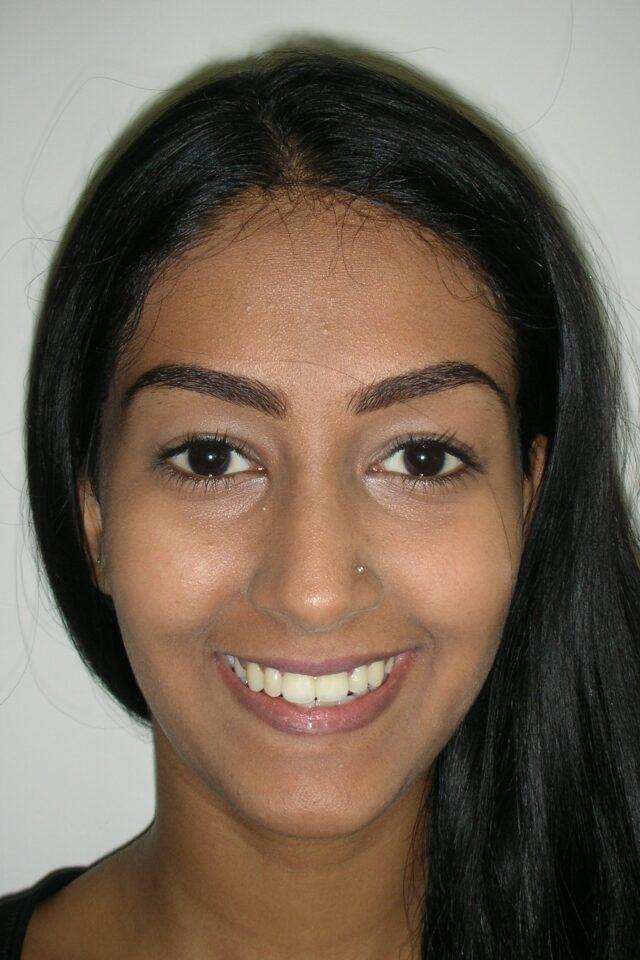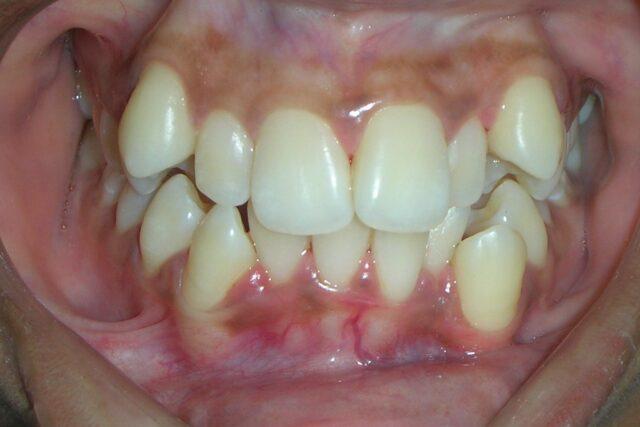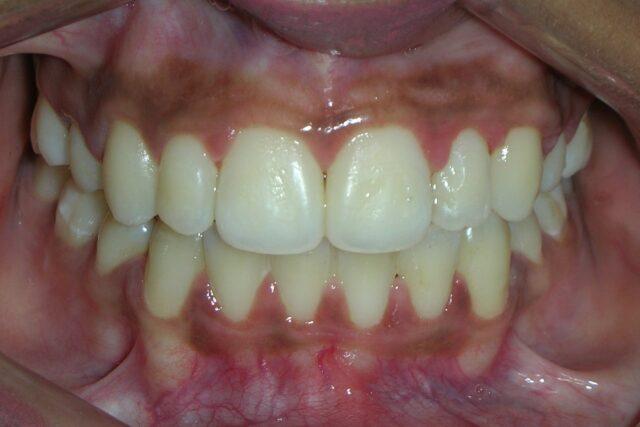 Various benefits of damon / self ligating braces
Less friction, faster treatment
 More hygenic, less accumulation of food and debris
 More comfortable
 Less clinic visits
Clear Aligners / Invisalign
Are you uncomfortable with braces or don't want a metallic smile? At Dental Excellence we have the latest and most comfortable digital alternative to braces- CLEAR ALIGNERS. INVISALIGN is one brand of clear aligners, an orthodontic appliance that corrects your crooked teeth and give you the smile you always wanted. They are nearly invisible and most comfortable aligner treatment as there are no pokey wires. Kids, teens and adults can opt for INVISALIGN/Aligners as there is no age barrier. They are removable and thus pose no food restriction. With Invisalign you can enjoy your favourite food as before.
Our in-house orthodontist Dr Garima Goyal (Gold Medalist) ensure a speedy treatment schedule and all we ask from you is to be regular with your appointments. During the course of the treatment, we advise to take the necessary care to avoid debonding of braces/ brackets and keep your gums healthy. We look forward to discuss the benefits of these treatment options to create a better carved confident smile…. specially for you!!!! Your oral health and brilliant smile are important to us…… help us help you in achieving it!!
Certain MYTHS about Orthodontics
Myth #1: Anyone who provides braces or aligners is an orthodontist.
False: While some general dentists or online companies offer braces or aligners, only an orthodontist who has taken the additional years of advanced training can call themselves an orthodontic specialist. It's not worth the risk of permanent damage to your face and smile to allow anyone who isn't an orthodontist to attempt to move your teeth. By selecting an orthodontist, you are choosing a specialist who possesses the skills and experience to give you your best smile.
Myth #2: Braces are Painful or Braces Are Going to Hurt
With today's advances in orthodontic technology, this is just not true. With all the different options for treatment available today, they were all designed with the patient's comfort in mind. Whether you choose to go for the traditional metal braces or self ligating braces or Invisalign clear aligners, removable braces, the adjustment to wearing them will be minimum.
Myth #3: Office visits are not necessary to get straight teeth.
No Visits = No Monitoring = No Good
The reality is that the health of your gums, teeth and jaws cannot be monitored during treatment if you are never seen by a qualified orthodontist. Even the most carefully planned treatments need to be closely monitored to ensure that your treatment stays on course. These visits must be completed by a trained orthodontist should a problem arise or a mid-course treatment correction be needed. The good news is that today's technology has allowed patients to extend intervals between appointments to as long as 8 to 10 weeks or slightly more with aligners.
Myth #4: Orthodontic treatment is purely cosmetic.
This is probably the biggest myth of all. Because of the investment braces are, a lot of people choose not to be treated at all. They convince themselves that a couple of crooked teeth gives their smile character and that there is no need to spend money they don't have on a simple aesthetic issue. There's much more to orthodontic treatment than meets the eye. An improved appearance is the most obvious result. When you have crooked teeth, it is easier to get food particles and bacteria stuck between them which means tooth decay and possible gum disease and bad oral health has also been connected to other health issues like heart disease and diabetes. Also, when teeth and jaws are in alignment, it means function (biting, chewing, speaking) is improved, too – a dual treatment benefit! That beautiful smile is the outward sign of good oral health, and sets the stage for the patient's overall well-being. Orthodontists play a larger role in healthcare than is generally realized. So having crooked teeth or malaligned teeth is just not just a simple aesthetic issue but functional one too. By not taking care of any alignment issues now, you are setting yourself up for more painful and expensive health issues later in life. Take care of yourself now.
Myth #5: Orthodontic treatment takes several years.
Am i going to have a metal mouth or i will have metallic smile for Years. It might have been true a couple of decades ago that orthodontic treatment meant a mouth full of metal for two to three years, but today there are so many more options. Orthodontic treatment requires careful, controlled movements of the teeth to ensure they are moving into proper positions. From simple cases (which may only take a few months to treat) to the most complex cases (which could take longer) your orthodontist has the training, experience, and skill to deliver an excellent result in the shortest amount of time. It's not worth the risk to have someone who attempts to do orthodontics as a side business because of the possible irreversible damage that could occur. Also, besides the traditional metal braces, you can choose ceramic braces which are less noticeable in the mouth, Invisalign clear aligners that are removable, and lingual braces which are adhered to the backs of your teeth instead of the front. Of course not all orthodontic issues can be resolved in the same manner so you will need to talk to your orthodontist to find out what types of treatment will be best for your particular situation.
Myth #6: You Have to Give Up Your Favorite Foods
One of the things patients dread the most about having to get braces is having to give up their favorite foods for a couple of years. This is not completely true…
With braces on you do need to give up hard candy, popcorn and other foods that are hard or sticky because they can get stuck in your braces and cause problems. Certain drinks like wine and soda need to be limited as well because of how they can impact the conditions of your braces. You don't have these limitations with all your orthodontic options however. With Invisalign treatment, your aligners are removable so you can eat whatever you'd like. Just take the aligners out first. Talk to your orthodontist about the pros and cons for each type of treatment before making a final decision.
Myth #7: Orthodontists only offer metal braces.
Orthodontists spend years studying and training in how teeth move. It makes them expertly qualified to use all the tools available to provide the best care possible for their patients. That includes metal braces, as well as a full range of other appliances (devices designed to move teeth) that can be fixed or removable, with clear options available. Rather than pressuring a patient into using a particular product or service offered by individual companies, orthodontists are craftsmen with a variety of tools at their fingertips. An orthodontist has the expertise to provide the best appliance (at the right time) to achieve the best result in the most timely manner. Besides the traditional metal braces, you can choose ceramic braces which are less noticeable in the mouth, Invisalign clear plastic aligners that are removable, and lingual braces which are adhered to the backs of your teeth instead of the front.
Myth #8: Orthodontic treatment is just for kids.
False. Patients of all ages, young and old, can benefit from orthodontic treatment. Age is not a concern when it comes to getting a healthy, beautiful smile. Because adults may have more complicated cases from prior dental work or gum disease, it is imperative that their treatment be provided by an orthodontist who has the training, expertise and experiences to deliver the best results. Also treatment might take a little longer time as compared to kids.
Myth #9: You will starts to see results immediately
When you have suffered from embarrassing crooked teeth for a long time, you are certainly anxious to see results immediately, but you need to be patient. Orthodontic treatment requires careful, controlled movements of the teeth to ensure they are moving into proper positions. So straightening teeth is a subtle art that takes time. With a little patience and time, you will have a straighter, more beautiful smile before you know it.
Myth #10: Your Teeth Will Never Shift Again After Braces
After a big investment of time and money like this, of course the hope is that you will have straight teeth for the rest of your life. Unfortunately, that is not guaranteed. Your teeth will constantly be shifting a little throughout your life and sometimes there might be an accident or illness which affects the alignment of your teeth later down the line. The good news is that wearing a retainer at night can help keep your newly straightened teeth in place and if you do need a little tweaking to your alignment down their line there are plenty of options that don't require full braces again.
Myth #11: Your braces off day is set in stone or some fixed date
As soon as your braces are put on you are probably already wondering when you can expect treatment to be done. Keep in mind that while the orthodontist can give you a projected timeline of what to expect during your treatment there is no set deadline. There can't be. There are so many things involved in shifting teeth that there is always some wiggle room to the length of treatment. Don't get frustrated if it takes a little longer than initially expected. Your beautiful smile will certainly be worth the wait. Stay regular to your appointments and don't break brackets can help in completing the treatment on stipulated time.
Myth #12: Wisdom Teeth Are the Culprit
Some people are mistakenly under the belief that the reason they need braces is because of their wisdom teeth. This is not truth. While impacted wisdom teeth have their own set of problems, they have no real impact on any alignment issues you may or may not have.
Want to learn more about current orthodontic treatment and how it can help improve your smile, contact Dental Excellence, Mohali
Myth #13: Orthodontists are so expensive.
Neither the orthodontist nor orthodontic treatment is expensive. Orthodontists are unique health care providers who carefully customize their patients' treatment plans and as a result, their fees directly reflect the complexity of each case. From simple cases which only take months to treat, to very difficult ones which may take a couple of years, the benefits of having an expert provide your orthodontic care will be well worth it. Also keep in mind that the cost of the different types of treatment modalities are not all the same. It depends upon complexity of treatment and the type of braces (metal braces, self ligating braces, cosmetic/ ceramic braces, aligners or invisaligners you choose. So one needs to understand the treatment plan, pros and cons of different material used and then you will able to find the one treatment that works best for your wallet. At Dental Excellence, we provide flexible payment plans, and are willing to work with their patients in order to help them achieve a beautiful smile. Trust your smile to an orthdontic specialist who will safely straighten your teeth and closely monitor your progress to ensure that your bite is the best that it can be.